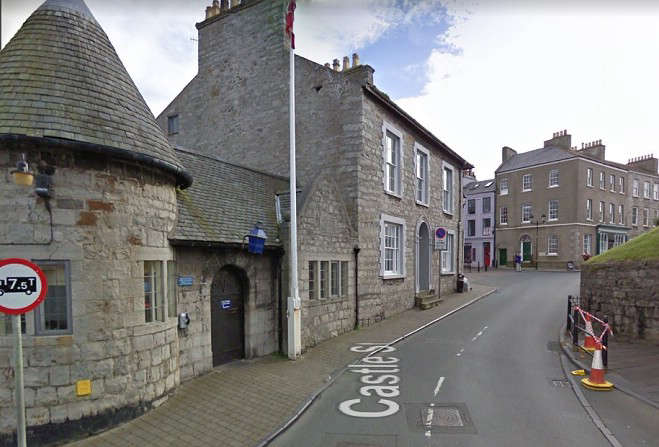 But Crookall won't be drawn on the nature of it
The infrastructure minister has claimed a U-turn over a bus diversion was made possible due to new information he received – but has failed to reveal what that information was.
Tim Crookall's department came under heavy criticism over the weekend after unveiling plans to serve Castletown over the next year.
Castle Street was made one way today whilst renovation work takes place on the former police station – the new road layout is due to be in place for a year.
On Friday the Department of Infrastructure revealed its plans to serve the ancient capital during this time which included asking those travelling on southbound services to transfer to a shuttle bus.
It was a plan branded 'dangerous and costly' by the Arbory, Castletown and Malew MHK Jason Moorhouse who encouraged constituents to email the department to complain.
Castletown Commissioners also shared its disapproval of the idea saying it was not an 'appropriate solution' and wanted feedback as to the 'logic behind this late decision'.
On Sunday the plan was scrapped with the DoI confirming that it would use a loop system instead – meaning buses travelling south would effectively go around the town twice.
Minister Tim Crookall has blamed the U-turn on last minute information – but wouldn't reveal the nature of it:
More from Isle of Man News